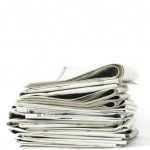 So I released Haiku Hero, and then promptly vanished off to Japan to hang out with the cool folks from Nigoro/Asterizm, sing Karoke, and eat delicious chicken katsu.  (I'm not actually cool enough to know them personally, but got a rare chance to tag along when master translator extrodinaire Shih Tzu went a'visiting.  Since him, apparently, I am cool enough to know personally.)
It was a good two weeks!  But now I'm back, and digging out from under all the things I put off in the meantime.  Not the least of which is press coverage! Yes, humble haiku hero has managed to get at least a bit of decent press, thanks to its unusual premise and peoples' innate love of writing silly things while under constraints.
So!  What are people saying?  Click on to find out!
Also, the High Coup journal was nice enough to give me a brief interview about the game, seeing how it directly relates to their particular subject matter.
So yeah!  Nice stuff all around!  And as a bonus, most of the comment threads spawned had comments entirely in haikus themselves.  Fun times!